Content Count

42

Donations

50.00 EUR

Joined

Last visited

Days Won

7
About ProXicT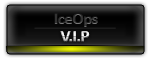 Contact Methods
Website URL

https://github.com/proxict

Steam

https://steamcommunity.com/id/proxict/
Profile Information
Gender

Male

Location

Czech Republic

Interests

Programming, tinkering with Linux, electronics

Occupation

Programmer

Country
@leiizko So, I just finished the Czech translation and I ran into a problem with a translation of the hardpoint weapons names. The problem is, the Czech language has a rather complex declension system where nouns take a different form based on the context they're used in. This fact makes it so much harder to make use of the placeholders as many phrases just wouldn't make any sense after substituting the placeholder for the translated name. And this doesn't apply only to the Czech language, I think many Slavic languages suffer from this problem. Personally, I'm more inclined towards not translating the hardpoint weapon names at all as it might do more harm than good, so I left them in verbatim. And frankly, I think most of the names are a lingua franca among all the players anyway and translating them would only lead to confusion. Also, in some other cases, it just doesn't make sense to translate certain nouns. For example, the word "killstreak" is impossible to translate to Czech using one word, it would be something like "Počet zabití v řadě" (Number of kills in a row). And it might not even fit into the UI. A problem I'm concerned about is diacritic that isn't present in fonts used by CoD4. For example, as far as I know, CoD4 cannot draw characters with carons (ěščřžý) which are widely used in Czech. So I think, eventually, we'll have to get rid of the diacritic even though the translation won't look very good, but if that's the only option, we will have to go with that, I guess. Because I wasn't always sure about the context, I am sure there are going to be some nonsenses in my translation. I guess I'll just have to try it out myself in action to see what it looks like when it's all put together. Also, regardless of the localization, if someone has a colourful name, the colour escape sequence will propagate further to the text followed after the name. To mitigate this, I think every placeholder, that might contain a colour once substituted, would have to be terminated by a default colour escape sequence. Of course, that only holds true if the text isn't already stripped of the colours, in which case just act as if I didn't say anything PS: When I try to use a certain hardpoint weapon, there is this annoying message saying: "You must stand to use this hardpoint". I never understood this restriction, is it necessary for some reason? ne.str cs.str

To my knowledge, promod never allowed cl_maxpackets to be higher than 100. The range was always from 60 to 100... But there might be some modified version of promod that allows higher cl_maxpackets value. But yeah, that should help with hitreg if you have a good enough connection, which is true in most cases these days.

Well, for me it works pretty well, but that might be because I'm more of a fast-paced player. But I agree that this implementation is always forcing everyone to move and to move fast. The problem is, the implementation might not be as easy as it sounds. How do you differentiate between someone moving on one spot with a radius of 1m and somebody is running a longer distance? And where is the threshold for a longer distance? Do you measure the distance of the route you took (difficult to implement) or the relative distance between the previous position and the current one? What if there are two ways to get from point A to B, where the first route is just jumping off a building and the other way is taking walking down the stairs? If you really think about it, the algorithm can get pretty complex. I don't think anything has changed in the last patch regarding the hitreg. 125 tick servers were never a thing, as far as I know. All CoD4 servers run at 20 ticks. IceOps made some modifications allowing the server to run at 40 ticks at some point, don't know if it's still running at 40 ticks. But it was never 125, I believe.

Oh, true, that didn't occur to me... Well, that's a pity, many people were actually hyped about the idea of new maps. I guess there is nothing we can do about it, If we don't want to make a mod, that is. Is there actually any disadvantage of running a mod?

VanZy

reacted to a post in a topic:

HC HighXP server update

ProXicT

reacted to a post in a topic:

TheRealSniper--_-- Wallhack

I totally agree about the map rotation! Some of the maps are really atrocious in TDM. For example, Ambush, Chinatown, Vacant... They are just way too unbalanced. Crash is fine in my opinion because it's balanced. Yes, there is a lot of campers on either side, but there is always a way to get out of the spawn and it's a well-balanced map. It would be nice to have some custom maps, too... For example, mp_marketcentre is a nice map IMHO. Or some maps from CoD MWII such as mp_favela, mp_highrise, mp_terminal, mp_scrap... It would bring something new to the server.

Ok, tested quite a lot today and the hitreg is... meh. Sometimes a player stands right in front of me, I put a bullet through his head but it doesn't register. And I totally have to agree with @CROdator that the lower the ping, the worse. When I play against someone with a ping around 20ms, I can barely hit him. When it's someone with ping above 100ms, I can hit him without any problem. I've also tried different `cl_packetdup` values ranging from 1 to 3 and sometimes 1 felt a bit "faster" if you will. And what's most surprising to me is that AKu is more accurate than AK. For me, AK is barely usable here. And for God's sake, remove the M21!

I don't mind the wallbangs as long as they are not inflicted from one spot during the entire map. After a while of playing now, I would say the anticamp feature is now balanced pretty well! I think the timing is just right with how long it takes to get the damage lowered and to gain it back. If the recovery was any faster, it would make the anticamp feature useless and if it was slower, it would not allow players to play just a bit tactically. This is really about balance and as I said, it feels really well balanced now. Just one visual note - if there are just 3 levels now, it would look better having 3 indicators, each representing the current level rather than a number with the current damage. However, there is still the problem with snipers who camp way too much. Sometimes it feels more like Hide&Seek. Other than that, the game feels much better already so I really believe this was a step in the right direction. Can't say much about the hitreg just yet though.

Thanks a lot for removing the RPGs! @leiizko What made you change the player's HPs anyway? Even with stopping power, Deagle isn't one-tapping now Many people are still questioning whether this server is still HC. Ad the hitreg, I dare to say it was always slightly off, but yeah, it feels a bit worse now. And also, sometimes when I kill someone, the kill gets confirmed after like 200ms or so... Happens only sometimes and not exclusively when the other player is lagging. And my ping was stable at the time of noticing this.

I would say the wallbang damage should be set back to what it was prior to this update. The walls being penetrable wasn't the root cause of the problem anyway. The problem is campers who just hold one spot that is hard to reach from the opposing team. Yes, on crash this very spot is also easily penetrable through a wall, but that's just in this particular case. And after many other gameplays, I think it's safe to say that the anti-camp feature should really be applied to sniper class, too, regardless of the weapon of choice. Since this update, so many players started using various sniper rifles, mainly M21, SVD and Barret. So half of the server consists of snipers now. Also, increasing the players' health resulted in people asking if this is still an HC server. Deagle isn't one shot one kill anymore, even with higher impact. And even though the health got increased, some weapons, such as M21, are still OP. So I would go the other way around, that is decreasing the damage of the problematic weapons. Nevertheless, it feels like we're getting into an XY problem here. And I think we should really focus on solving X, rather than trying to figure out ways to solve Y which is actually a problem caused by X. In other words, the problem was that on this server there are too many notorious campers. This problem is now being mitigated by lowering weapon damage in case the player doesn't move for a certain period of time. And although it could still use some polishing, I think it's this that we should focus on. After this issue is addressed, we can think about the other problems we've talked about, such as the problem with grenade and RPG spamming.

T O M

reacted to a post in a topic:

HC HighXP server update

Well, it's an HC server, so weapons with higher calibre should be one shot one kill in case of torso/head-shot

Well, staying in the back and not rushing is one thing, camping at one spot for the entire duration of the map is another thing, imho. It's not true that snipers aren't supposed to move at all... Also, what is bothering me sometimes is that in TDM the sides never change, hence Marines have a very noticeable advantage because of their camo which works way better on most maps.

Thank you very much for this update, @leiizko, it's a noticeable change! I have a few notes based on a few gameplays. I would definitely apply the same rules to snipers, however, with a different rate. And maybe even based on if the scope is a bolt action (M40, R700), or semi-automatic (M21, SVD, Barret) rifle. The DMG status should be reflected in the killcam. Now when someone kills me with apparently lower DMG, I can still see my DMG status. The wallbang damage got decreased way too much, I think. If you see a player running behind a fence made of sheet metal, it should be penetrable easily. Unfortunately, I don't think it's possible in CoD4 to differentiate between individual object entities and set the penetrability respectively. And even if it was doable, it would be so much hassle to go through all the objects. And during normal gameplay, wallbangs are inherently not the issue anyway, the problem is when campers start abusing them by shooting through one wall for the duration of one map (which should get mitigated by the anticamp feature anyway ). So, if at all, I would decrease the wallbang damage a bit less. Regarding the grenade spam situation - which can get pretty atrocious in a higher player count - it would be nice if the grenades were gained only by running a certain distance. For example, after running 500m, you'd get a grenade. This, I believe, would improve the gameplay significantly, as there are many players who throw random grenades right after they spawn, making the battle look more like a minefield. As it was already noted, I would also try doing something with the RPGs, either remove them from the mod altogether or at least reduce the number of RPGs; It's like with grenades, many players just tend to spam them into random places. Other than that, great job, @leiizko and thank you again

I really don't have anything to say to that. I feel sorry for you.

You sure seem to have a rich vocabulary. You're lacking at least basic levels of cerebral capacity though.

You can watch the demo for yourself if you want to see my kills. You can also subscribe to my twitch channel where I'm streaming from time to time. But this topic is about you, not about me. If you wish, you can create your own topic about me. Feel free to use the demos I posted. If you want, I can also provide you with over a thousand more demos of me (not even exaggerating). Apparently, you are still missing the fact that me being not very active on this forum doesn't mean that I am not active in the game in general. I am also an admin on different servers and my main focus is promod, not openwarfare. Sorry to disappoint you in this respect.