Content Count

2,837

Donations

0.00 EUR

Joined

Last visited

Days Won

27
30 Followers
About izk0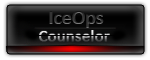 Fa!l3r-Ger*

reacted to a post in a topic:

Admin abuse Failer.

CROdator

reacted to a post in a topic:

Merry Christmas!!

Jack

reacted to a post in a topic:

Merry Christmas!!

izk0

reacted to a post in a topic:

Merry Christmas!!

Merry Christmas to everyone. Good luck with the new year.

I can not guess since I know it already.

Well it is maybe repaired now. However I don't know it since I don't have someone available who will test it with me.

Indeed, looks like it works only for the first player who connected. I will attempt to fix that asap.

I have reenabled unlimited free round plugin (Which I don't know why it got disabled at all). End game map voting was reenabled. I hope this helps for population onto the server.

Razer Cortex is a good example for using up and leaking RAM without showing up as these. It has a process RZKLservice.exe which is a stealthy ram eater. If it is something else you have to kill all processes one by one and see if the ram gets freed up. If not you have possible some kind of malware like a hypervisor rootkit installed.

izk0

reacted to a post in a topic:

Things that I think really need to be changed about IceOps Servers

Nice! Well then feel free to apply required you want to play it most time daily.

Tell me clan members we have who play daily CS:GO. Ninja, but who else?

Hey hey, long time not seen you xD

I played cod 4 back in 2010 2011 2012 so yea long ago. btw why is every single cod 4 server(not just iceops) modded with the cod4x, making everyone run super fast like flash and more killstreaks? Normal cod too stale for the new generations ?

Nice idea! But unfortunately you are not my age class.

Maybe we shall replace RoZo by Rotu?

izk0 replied to Aquiz's topic in Old News

Thank you @Aquiz for all of your effort you have done for this community. And of course good luck with you study things.

Same opinion. However you can not really prevent that. But this forum software lets even do people that without database access and it needs not an IQ higher than 80. I still remember on previous forum software called Woltlab Burning Board it was not possible to read the private messages of other people. However the admin Ares wanted to install a plugin in the forum which would have enabled him exactly to do that. I was not happy about it and it didn't happen I guess.

Well he got too many permissions and maxed them out as you can imagine. He most likely has got the permission by accident to login as a different user without knowing the password. He posted with other people accounts and he did read private messages on forum from people who thought that could be interesting. On that way he sniffed also some more passwords which did enable him to do basically everything.